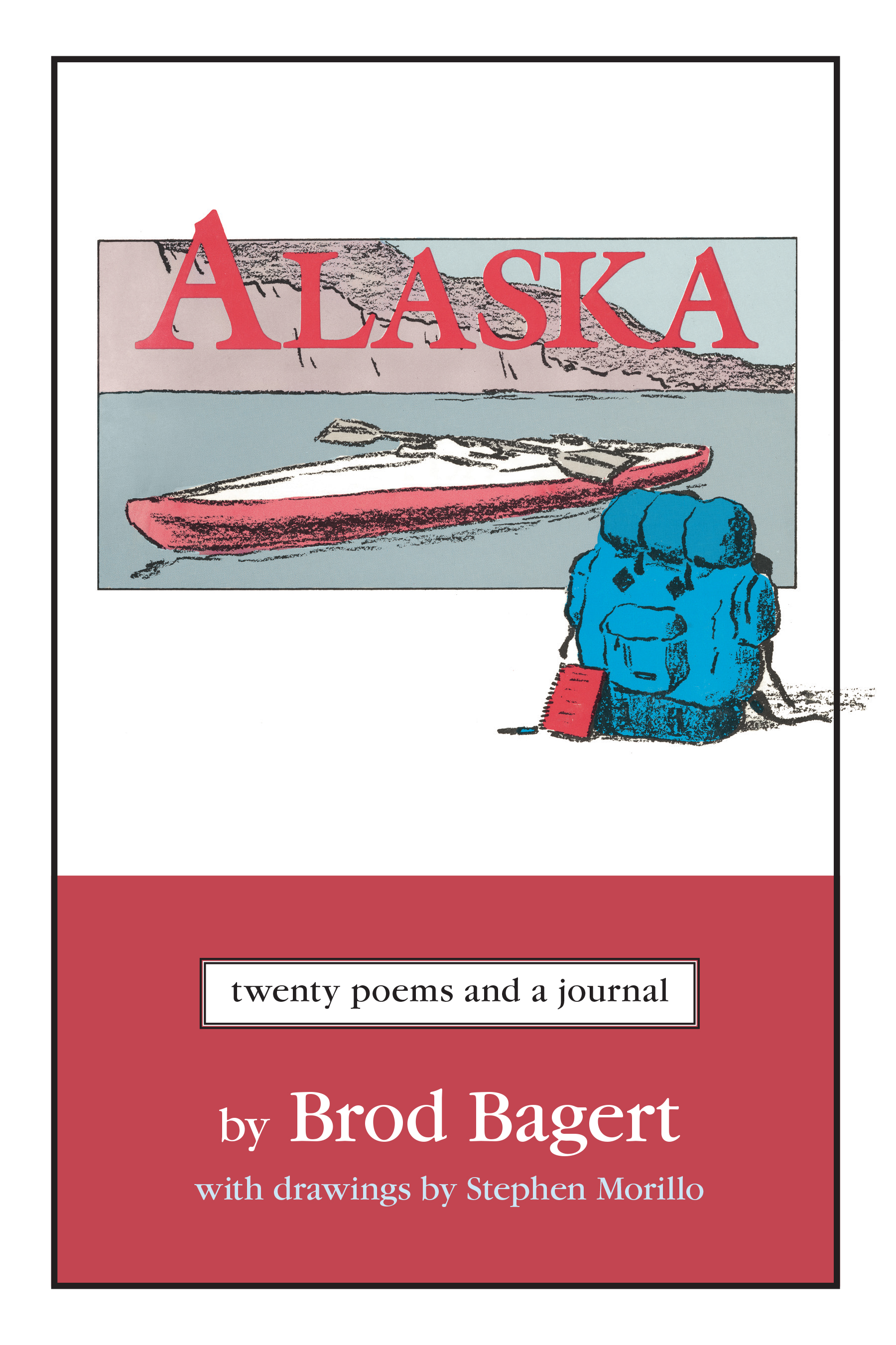 Alaska: Twenty Poems and a Journal
Strap on your imaginary backpack and step onto the path of an Alaskan adventure that will take you over the tundra, past the glaciers, and into the heart and soul of a man discovering the strength and beauty of the land and of himself. Brod Bagert's Alaska rewards its readers with an intimate and varied view of a spectacular subject by combining the immediacy of an amusing journal with the reflection of poems by turns moody, funny and deeply moving. It tells the story of a middle-aged man on the side of a mountain, the story of a sea kayak afloat in the mystery of eternal ice – the story of civilization washed away by the magic of an ice-cold skinnydip – and in a quiet way it tells the story of a love which like the magnetic pole reaches across a continent to show the way home.
Click here to purchase a signed copy!